Last updated
Best Travel Humidor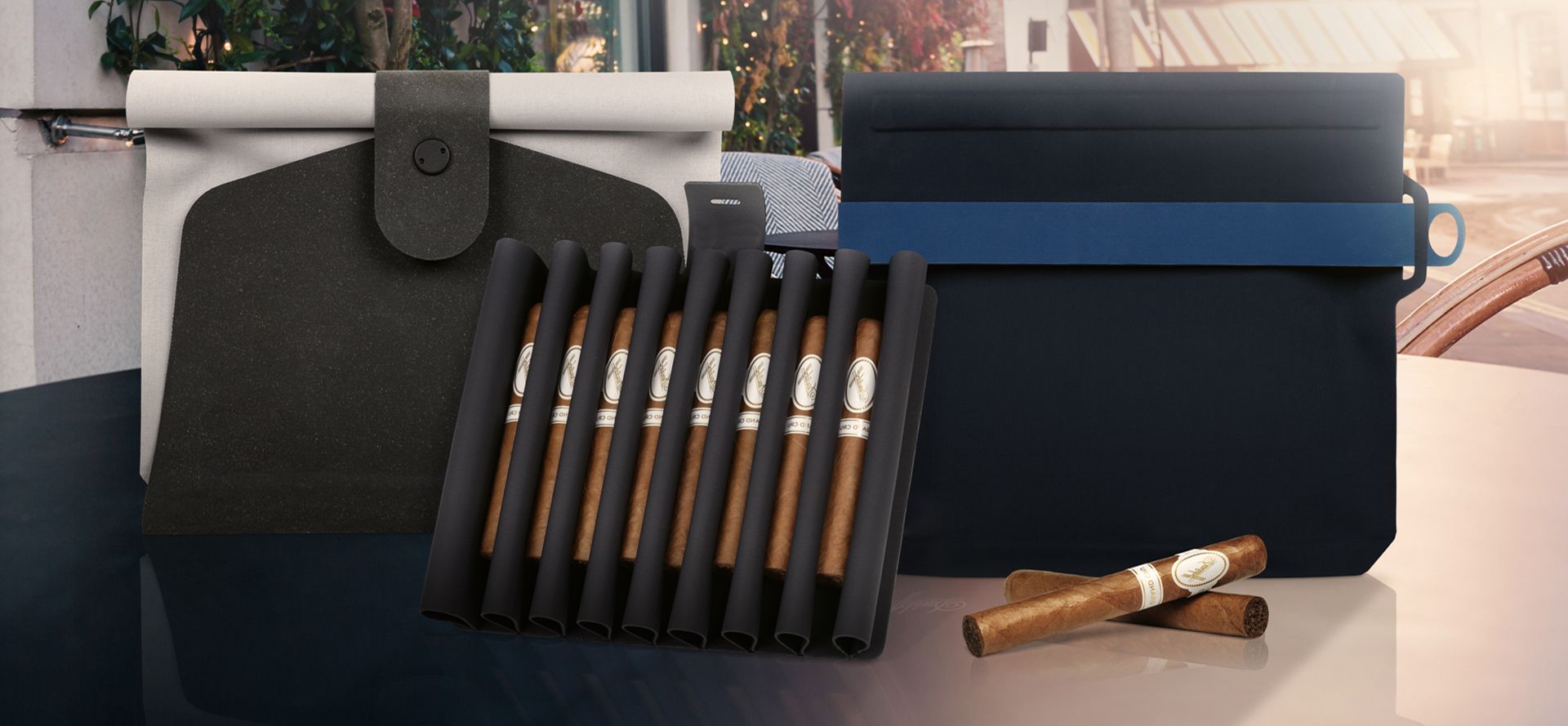 You cannot simply load your humidor furniture into the car every time you travel. And you should not store your cigars in your pockets too! You don't want them breaking or losing their essence during the cause of your journey. How then do keep your cigar safe, humidified, and in shape? Use a travel cigar case.
Cigar travel boxes work just like regular humidors, only that they are designed to transport cigars. Travel cigar cases are of different materials, capacities, designs, and prices.
As always, we are here to save you the extra time and stress of making correct choices. The table below contains some of the best travel cigar humidors available and details you need to know. Hopefully, it should help narrow down your list and assist you in making a decision faster.
What Is a Travel Humidor?
Humidors generally help to maintain the moisture in cigars and keep them fresh. Other's things they do include proper aging of cigars and safekeeping. A travel humidor does what its name implies. It is a humidor tailored to keep cigars in good smoking condition while away from home.
How To Choose the Best Travel Humidor?
Storage Capacity:

Travel cigar accessories are made in different sizes. There are mini cigar humidors like the pocket cigar cases. They are suitable to hold up to three sticks. And there are also large cigar boxes that can hold over five rolls of tobacco. You should get one that offers the storage space needed. When choosing your cigar travel case, it is better to pick one that has sufficient space. Even bigger than the number of cigars you are planning to store in them. A cigar case that is too small will make the inside congested and affect the cigars.

Duration of storage:

How long do you plan to keep your cigars stored in your travel pack? Cigar travel humidors can be cases that will allow you to carry your cigar alongside other essential smoker tools. These cases are designed to keep the cigar humid for an extended period. Some of them even store cigars longer than regular humidor for cigars. For travel cigar cases without humidors, you may use them if you want to smoke the cigars within the week.

Durability:

Some humidors are inferior. They only last a few months before losing their ability. Most of the long-lasting cigar carrying cases are made solely with Spanish cedar or combined with other materials. Check the specification of the travel humidor and ensure it has a hint of Spanish cedar to be on the safer side. Do not judge the quality of a travel cigar humidor by the outside only. Even leather cases are usually lined with Spanish cedar that makes them a perfect choice.

Portability:

When choosing your cigar travel kit, you should consider something light that can be moved easily. If getting the travel humidor was solely about storage, you can as well just carry your bulky cigar box. However, the whole point of getting a travel humidor is that you can move them around. A pocket cigar box is suitable for somebody who likes to move around a lot and smokes on the go.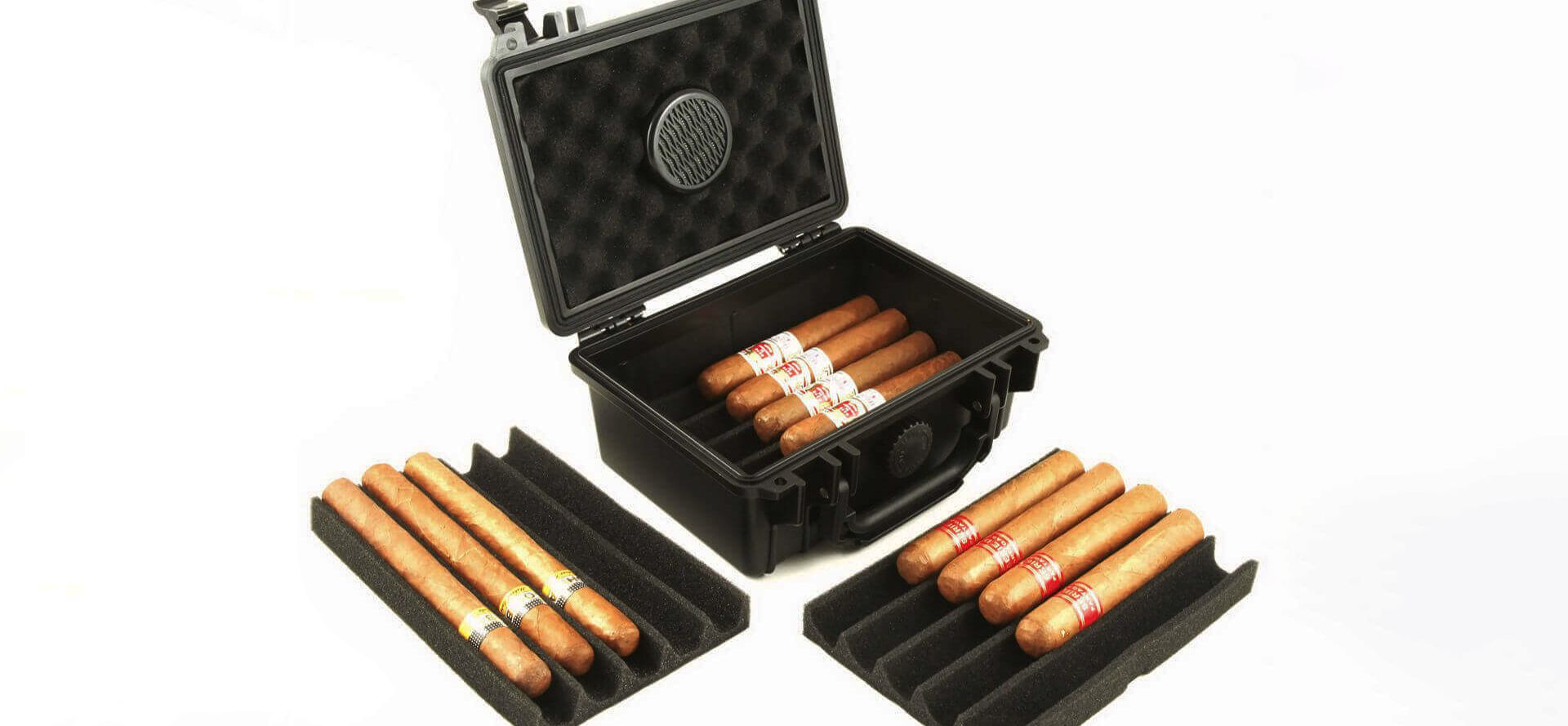 Features And Advantages of a Cigar Travel Case
Portability:

Travel humidor serve their purpose when they are small, lightweight, and easily transportable. They are mobile and should be easy to carry around.

Humidor Strength:

During the cause of moving around, the cigars cases are likely to be exposed to different elements like water. Some unique samples are waterproof. That ability makes waterproof cigar cases one of the best electric humidor choices.

Strong locks:

The luxury travel humidors have latches that would prevent the content of your humidor from pouring out. A travel case for cigars with secured locks will not accidentally open and lay ruins to your collection.
How To Use a Cigar Travel Case?
The best cigar boxes do not always require special care or maintenance to use. Once humidified, you can start arranging your cigars in them. You can add moisture by placing your soaked humidifier inside the case or box for a while. A travel humidor with a hygrometer will allow you to check the moisture level. Once the hydrometer reads 70 degrees, you can arrange your cigars in the case or box.
Wooden travel humidor requires you to season them before use. To season a humidor made from cedar, you need to submerge the empty box in distilled water. After baptizing in water for about 30 minutes, remove and wipe excess water from the cigar humidor. Place your humidifier in the box and keep it for two days.
After the two days, replace the humidifier again and store it for one more day. You can then remove the humidifier and arrange your cigar in the box.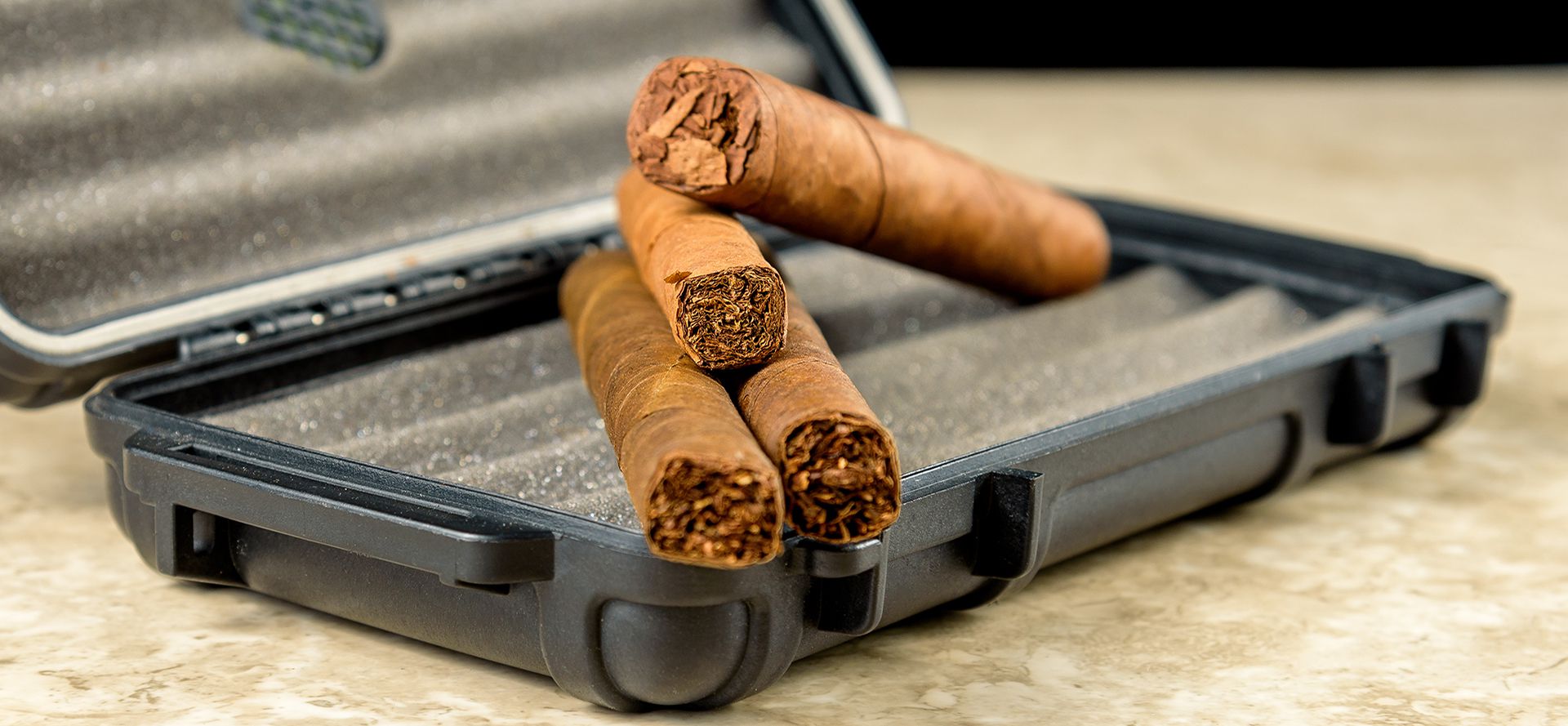 Conclusion
The above guide should assist you in selecting a suitable cigar travel kit for yourself. Be it cigar tube humidors, leather humidors, cigar cases, or a humidor box, our guide will help you purchase the right one.
And if you are not satisfied with the features of available travel cigar cases, you can have one designed for you. These accessories can also be made to suit the users specifically. Some people would like to have personalized cigar travel cases. That means you may decide to create a customized cigar box for yourself instead of purchasing the regular ones.
FAQ
How to use a travel humidor?
Arrange your cigars in your cigar travel case and seal them tight. Ensure that you do not squeeze them into the humidor. If you are planning to carry cigars that your humidor cannot contain, do not squeeze them in. Either you reduce the number of cigars or change your travel cigar humidor into one with a larger space.
What is the best reasonable travel humidor?
The best cigar bag should be portable, durable, airtight, and have an n humidifying system. That kind of travel humidor will be easy to carry around and store your cigars in good conditions.
How to humidify a travel humidor?
Put your humidifier inside the humidor and leave for two days. After two days, check the humidity level of the box or case with your hygrometer. If the moisture level is 70 degrees or a little above, you can arrange your cigars in it. If the degree is lesser than 70, repeat the humidification process until you attain the suitable level.
How long can you store cigars in a travel humidor?
You can store cigars in a pocket cigar case for as long as you want, provided the case has the ability. Some quality humidors can humidify. Those kinds of cigar cases can store cigars for a long time. If your travel cigar holder does not have a humidifier, you should not leave the cigars in it for too long. You can store cigars in them for at most five days before they become dry and lose their flavors.
Tags: top rated cigars, humidor cigar box, what are non-cuban cigars, little cigars, advantages of flavored cigars, best way to remove smoke smell, mild cigars, difference between cigars and cigarettes, how to pick a cigar, cigar life