Last updated
How to Store Cigars?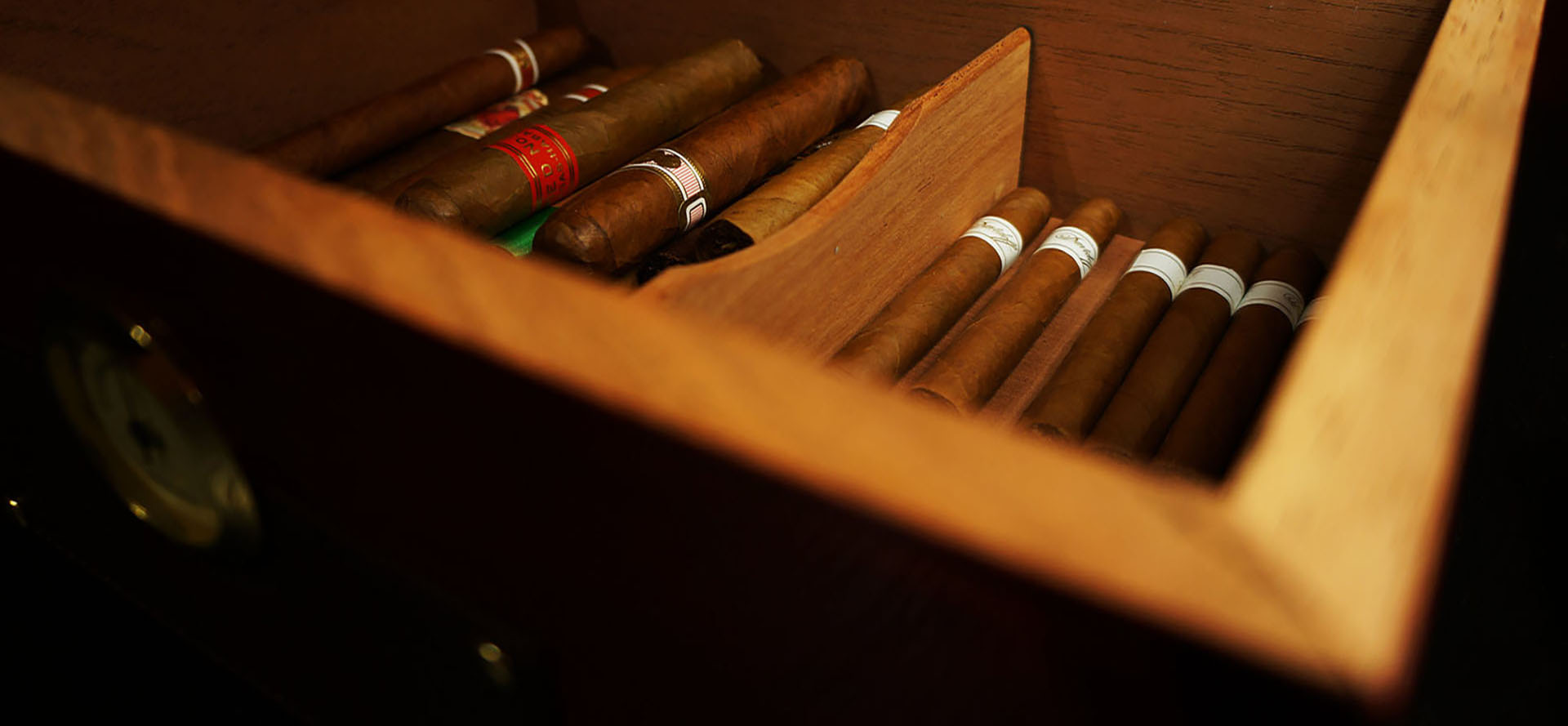 There are millions if not hundreds of millions of active smokers today, and they aren't different from nonsmokers. They are particular about storage, and it's not out of the ordinary to see them invest significant amounts of money in assuring proper storage for their cigars. Also, there's no shame in puffing; it has a couple of pros, comes to think of it. However, no thanks to adverse weather conditions, faulty manufacturing, and various factors, smokers tend to have issues preserving their cigars. Here, we will be putting to bed such concerns, ensuring that they would be issues for the past and largely absent from the present and the future. Care to join us on the trip?
How to Stack the Cigars?
Here's how to prevent your cigars from getting stale.
Use a top-notch humidor
Storing cigars at a residential location shouldn't be a big deal, and you can get this done by investing in a proper humidor. These cute boxes regularize the climate where cigars are made and can be fine-tuned depending on the amount and type of cigars you're storing. They are also assets for moisturizing, curbing excesses, and getting them at peak condition.
You can purchase a humidor from an electronics store, as they happen to be some of the more common house gadgets in circulation today. They are great for older cigars, newer ones, and the classic long pipes for the odd grand occasion. If you want to make an investment that will keep your cigars in excellent form, you should undoubtedly go for the humidor.
Keep a consistent temperature and humidity.
The instructions on the pack of cigars aren't there for fancy, and you should go through them before and after purchase. That's because they will show you the ideal humidity and condition that will be best for the pack. Also, real ones will know that cigars are best used in production, so that should be considered before making a purchase.
For clarity purposes, a general thumb rule states that most cigars fare best with a relative humidity of 70% and a temperature of 68 degrees. As such, you should keep that in mind when attempting to store them for a couple of weeks, months, or even longer. Typically, a range of between 62 and 72 percent humidity is acceptable, and maintaining that wouldn't be such a bad idea.
Go classic
Humidors are excellent; keeping a constant temperature and humidity is scientific, but some people are fans of going the classic route. That route is best itemized by purchasing a ziplock bag or preserving it in a clean sponge with distilled water. These routes are more modern than you think, and they can be effective when done promptly.
Going through the classic route isn't a bad idea, especially when you have friends that aren't too crazy about the more modern methods. Sometimes there's nothing better than this, but it might not be everyone's cup of tea. However, we guarantee that if you run a survey today, you are bound to get a lot of interesting answers.
Final Thoughts
Cigars are objects of a class, and they should be treated as such, and it would do a user a world of good to ensure that their cigars are correctly stored. Storing such cigars would prolong their lifespans, preserve their usefulness, and provide a touch of class is present. Not everyone can pull it off, and that's why we penned this clear piece to put you on the right path.
Hopefully, this article was a world of good, and if you're looking for similar thought-provoking pieces, then you can check out more of our cigar reviews. Here you will find a lot of content that fits your scope and taste!
FAQs
How does a humidor work?
A humidor works by maintaining the temperature of cigars and preventing them from going stale. They can be tuned manually or automatically, and they come in handy for tech-savvy smokers.
How long do cigars last in a humidor?
Cigars can last for weeks or months when put in a cigar humidor. It depends on the humidor being used—the better the humidor, the more likely it will get the job done.
How long does it take to season a humidor?
It typically takes a couple of weeks to season a humidor, although some people could let it strengthen for a month or two. It all depends on the user's personal choice, the quality of the humidor, and the eagerness to put it to use.
Tags: top rated cigars, mild cigars, how to use a cigar humidor, clint eastwood cigars, cigar travel case, machine rolled cigars, temperature controlled humidor, strong cigars, cappuccino cigars, baby announcement cigars