Last updated
Best Coffee Flavored Cigars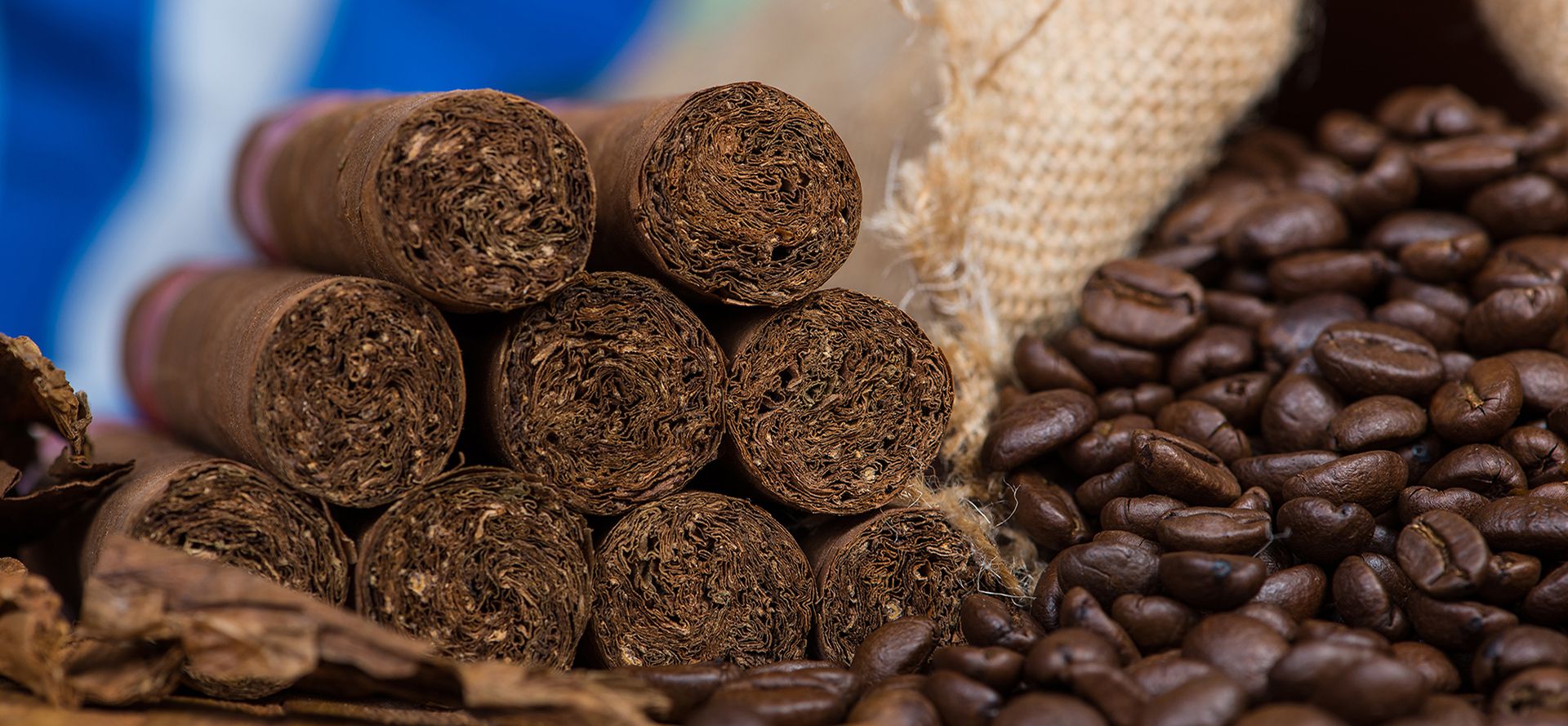 Coffee is already so popular because of its amazing taste, aroma, and the art behind how it is made. And we know that Cigar is also famous for its taste, puff, and again, how it is made. Putting the two together is like mixing two premium items into one. The result is bound to be explosively good (that's is even an understatement). And not to brag or anything - but coffee-infused cigars are just not to be messed with.
Today, we'll reveal to you how you can choose the best coffee-flavored cigar. But before you dive into the text, here are some of our top picks of coffee-flavored cigars to choose from.
What Are Coffee-Flavored Cigars?
Before we get into this, let's clear the smoke on infused cigars. For those that don't know, cigars are made with a binder, a filler, and a wrapper (all from tobacco). The filler is dried and fermented tobacco leaves rolled together. The wrapper is the smooth tobacco sheet that wraps the cigar (it's the outside of the cigar - the one we can see). And the binder binds the two together. It is like the wrapper but harder and rougher with touch.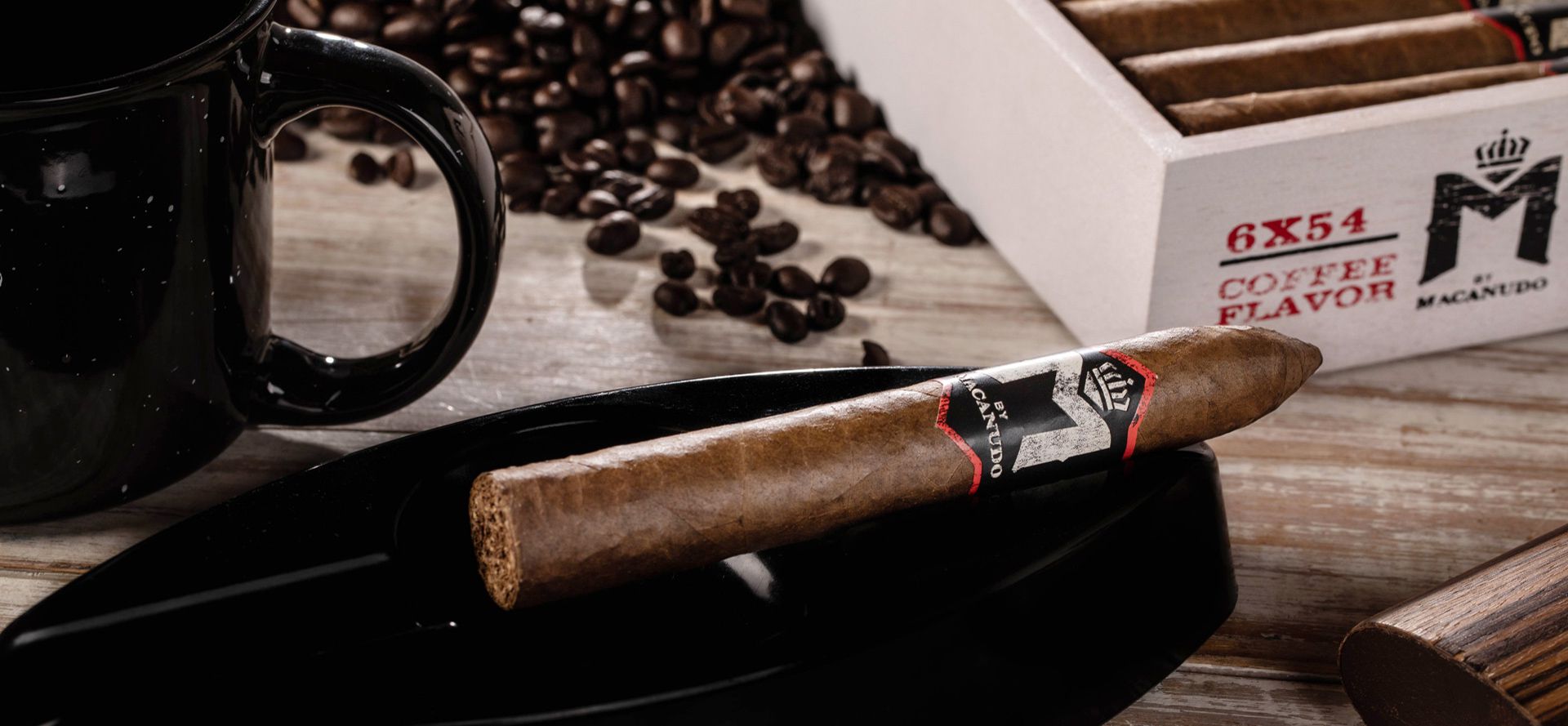 Infused cigars are made when the filler, binder, and wrapper are exposed to some flavors and aromatics for a long time - or at least until the cigar has adsorbed the flavor. Some infused cigars are with a single flavor and some are made with a mix of different complementary flavors. Infused cigars are also called sweet cigars or cigars for those with a sweet tooth.
Coffee-flavored cigars are simply cigars that are introduced and allowed to absorb coffee blends for a long period. This type is one of the best-flavored cigars because coffee can be sweet or bitter depending on how long it is roasted. You can have your cigar infused with light, medium, or dark coffee bean roast, as well as with cappuccino - and this allows you to be able to customize your coffee cigars.
How To Choose the Best Coffee-Flavored Cigars?
The best-flavored cigars in the world cannot be found easily. This is even more true because we all have different cravings and preferences. What goes for one person might not go for another. So, we cannot pick just one cigar and call it the best.
That's why we have two things to keep in mind while shopping for coffee-flavored cigars especially if you are new to this natural blend. The first is to decide on which type of coffee-based cigars you want and the second is to try sampler packs. Let's talk a little more about each of them.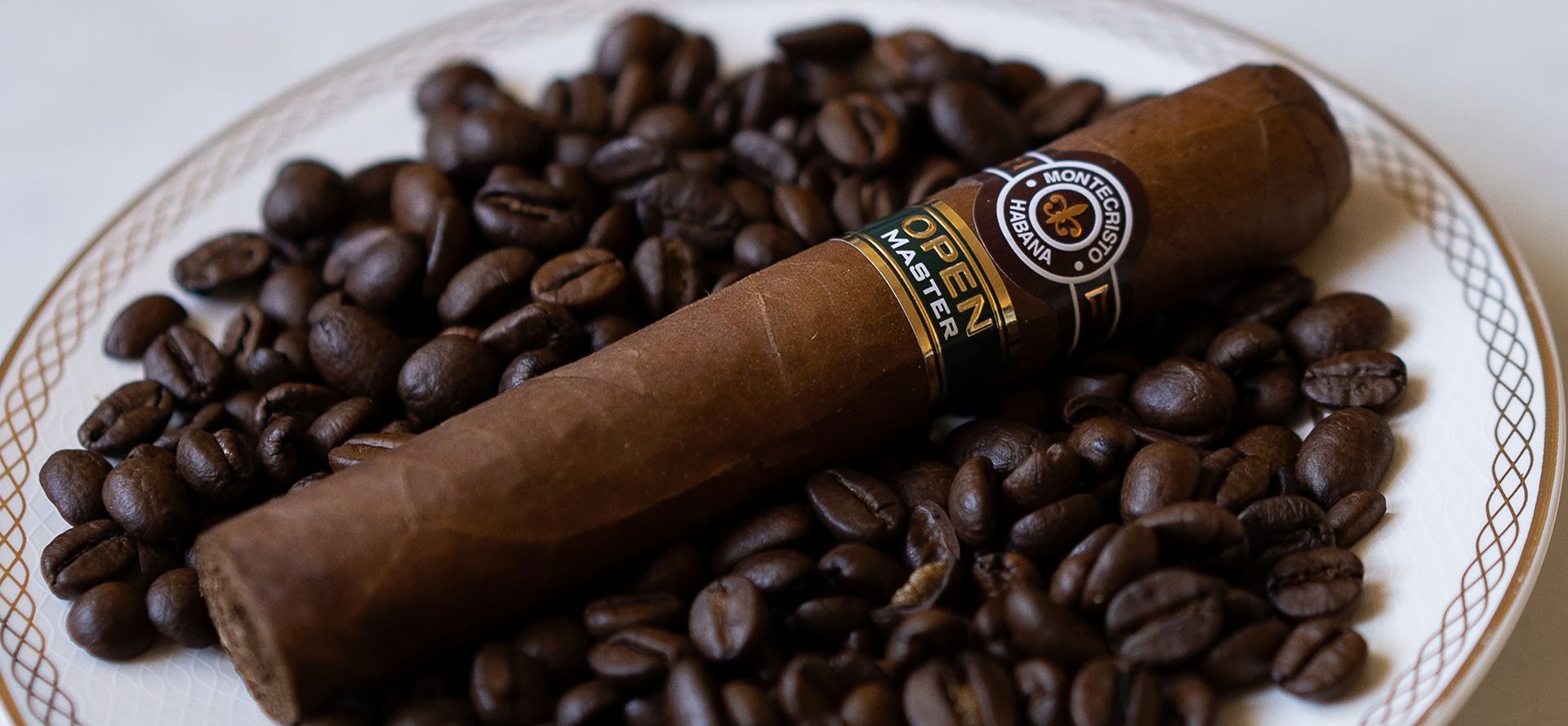 Decide which coffee-based cigar you prefer:

There are two types of coffee-infused cigar: a premium hand-rolled cigar that produces only mild tastes or hints of coffee and a bold coffee cigar that produces deep tastes of the flavor. Both are great options but the premium hand-rolled cigar is the best-flavored cigars for beginners.

Try Sampler Packs:

Now that you have decided on which one you'd prefer, go on and shop for sampler packs. Sampler packs are packs of cigars that contain the same type of cigar from different brands. This is a great way to choose your favorite cappuccino cigar since you'd be trying a variety of cigars without having to buy a pack of each.
Features And Advantages of Coffee-Flavored Cigars
The following at the features and advantages of good flavored cigars.
They smell and taste like coffee:

A coffee-infused cigar is allowed to soak in all the sweet savorings of coffee roasts until the cigar itself smells and tastes like coffee when you smoke it. These sweet-smelling cigars allow coffee and cigar lovers to get a taste of both in one stick.

They have most of the benefits of drinking coffee:

How many benefits of coffee do you know? Coffee is considered to be healthy. They improve energy levels, burn excess body fat, protect the body against dangerous heart and cancerous diseases, and so on. So smoking cigar-flavored cigars will serve you these benefits and more.

It is great for those with and without a sweet tooth:

Many cigar lovers don't like flavored cigars because they are too sweet and can taste artificial from the historical non-flavored cigar. But when your cigar is infused with coffee, it doesn't taste like any of those unnatural flavored cigars out there. So, this makes these cigar types fit for all kinds of cigar smokers.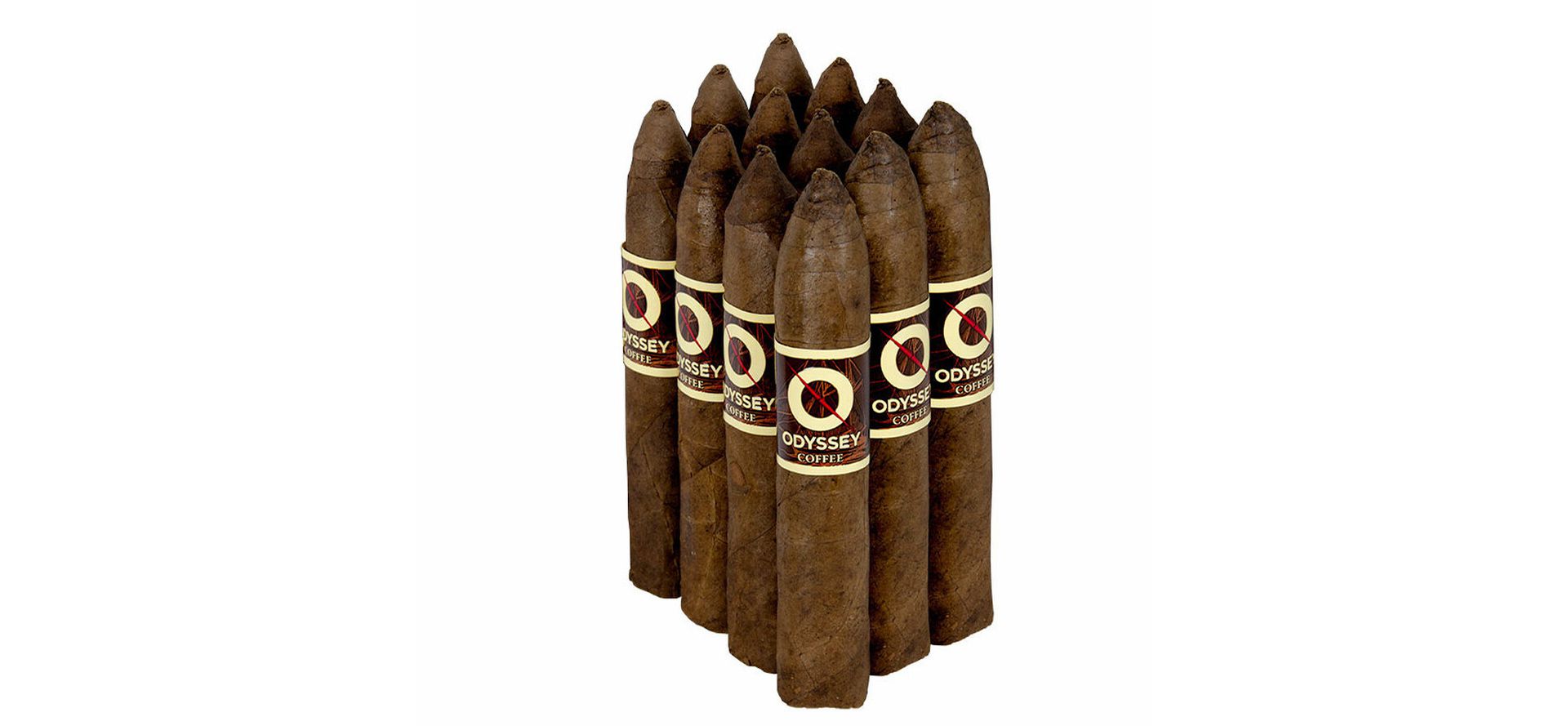 Conclusion
Coffee and Tobacco are one of the world's finest pairs. They are both popular for their taste, aroma, and high-end flavor. You can smoke your cigar at the beach during an outing, during small party gatherings, or even at weddings. The choice is yours. As long as you keep your cigar humidified at the right amount, you would enjoy a coffee-infused cigar.
Tags: top rated cigars, flavored cigarillos, difference between cigars and cigarettes, cheroots, best inexpensive cigars, full bodied cigars, how to keep cigars fresh without a humidor, electric humidor, get smoke out of clothes, humidor box